Essential Anne
Thank you for visiting Essential Anne…
I am a mom, a yoga teacher, an eternal island girl, entrepreneur, life partner, a modern-day hippie, and healer. I remember growing up on an island in the south pacific in Guam as a little girl barefoot. I used to play on the beach, eat local food, drink fresh coconut water, climb trees and smell the aroma of plumeria, hibiscus and gardenia while placing them in my hair as our traditional custom. Everything was simple, natural and pure on my beautiful island. I longed to live that lifestyle again. Through some unforeseen health challenges 25 years ago, I decided to return to a natural lifestyle. It was the only choice for me because after numerous surgeries and several prescriptions… I wanted to Feel Better, Live Better, Look Better and Love Better. It didn't happen overnight…but I made a choice to start "LIVING" a healthy natural lifestyle for myself and my family.
Self-care. No longer beyond your budget
Essential Wellness Scan Sessions
Essential Wellness Scan
$0.00
1.5 Hours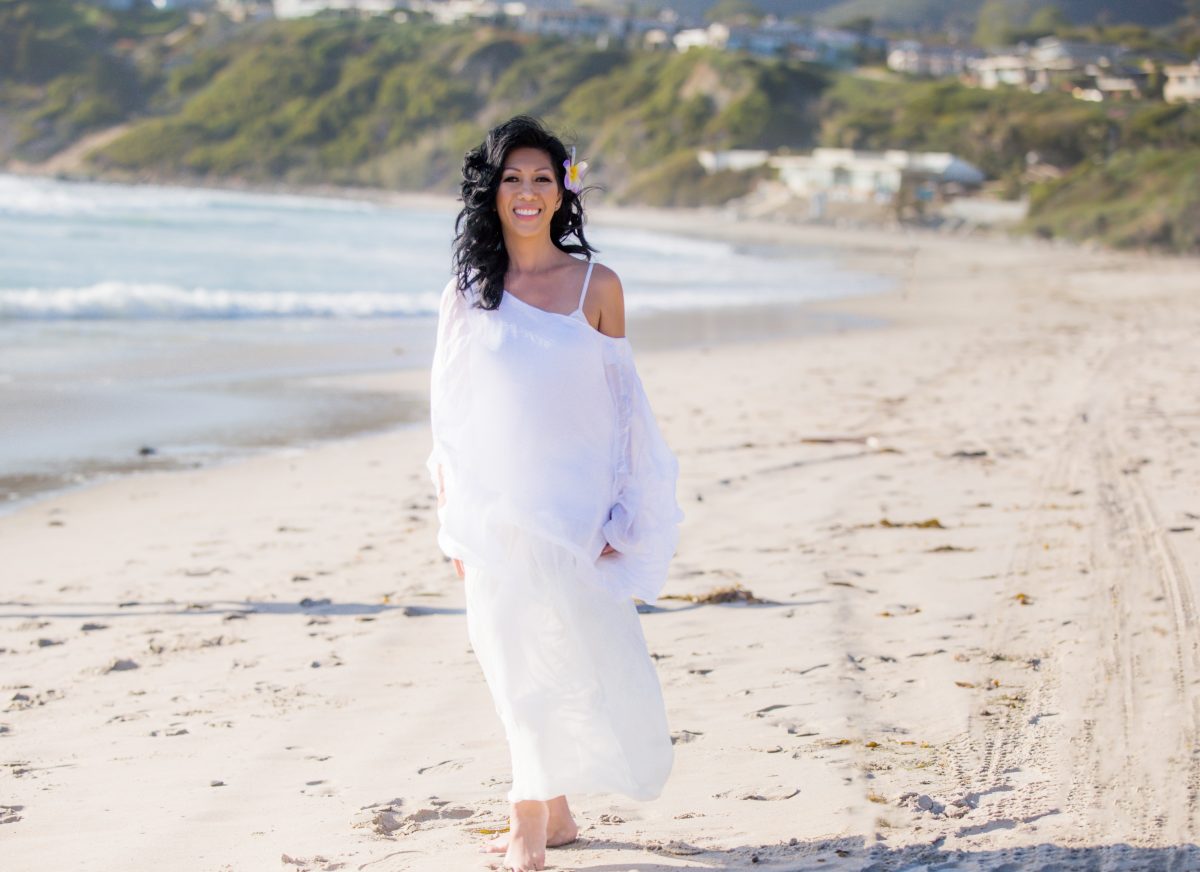 Essential Wellness
Symphony of Cells
$0.00
30 minutes
AromaTouch
$0.00
60 minutes
AROMATOUCH
doTERRA's AromaTouch Technique is a clinical approach to applying essential oils along energy meridians and visceral contact points of the back and feet to help stimulate and balance sympathetic and para-sympathetic nervous systems of the body.
Each essential oil in the AromaTouch Technique was selected for its individual aromatic properties, and for their powerful aromatic properties when combined.
The AromaTouch Technique uses specific guidelines and instructions for both dosage and application that make it a safe and effective way to receive the full benefits of essential oils. The AromaTouch Technique is gentle and can be adapted to accommodate young or sensitive skin so that anyone can benefit without the worry of overwhelming the body. Recommend to hydrate thoroughly after an AromaTouch Session. Essential Oils: Lavender, Balance, Melaleuca, OnGuard, AromaTouch, Deep Blue, Peppermint, Wild Orange.
SYMPHONY OF CELLS
Symphony of the Cells™ was created as a method of helping people understand that the body needs to be balanced physically, emotionally and spiritually.
Symphony of Cells is a hands-on massage technique applying essential oils. Created by Boyd Truman, 20+ yrs. experience in massage and clinical therapy. Recommend to hydrate thoroughly after a Symphony of Cells session.
Essential Anne Essentials
Stay up to date on the latest news.
Why doTerra
When you choose doTERRA, you are choosing essential oils gently and carefully distilled from plants that have been patiently harvested at the perfect moment by experienced growers from around the world for ideal extract composition and efficacy. Each doTERRA essential oil is also carefully and thoroughly tested using the strict CPTG Certified Pure Therapeutic Grade® quality protocol. 
How To Use Essential Oils.
Now that you know what an essential oil is and where essential oils come from, it is time to learn how to use them. You don't need to be an expert to enjoy the wide array of benefits that essential oils hold. All you need is a basic understanding of how to safely and simply use essential oils during your daily routine.
What Are Essential oils?
An essential oil is a concentrated hydrophobic liquid containing volatile chemical compounds from plants. Essential oils are also known as volatile oils, ethereal oils, aetherolea, or simply as the oil of the plant from which they were extracted, such as oil of clove. 
Each time the scan was so different and so related to what was going on in my life. It was affirming and comforting. The scan itself was quick but Anne took her time to explain and guide. I highly recommend having it done regularly.

Anne Menik is more than just an oil girl, she is a healer. I highly recommend that anyone using these oils start utilizing the scans to make sure they are choosing the right oils and to get a better understanding and awareness of themselves and how their outer world is affecting their inner world. Yes, the oils smell good, but the healing properties of the oils are life-changing as well. Why not get more bang for your buck

I have been using doTerra for over 4 years now.

When I had my very first scan it was quite accurate. It only took about an hour and this included the results and what Anne had me use as the scan suggested what oils to use oils. Anne is very thorough and explains the oils and their meaning. The only surprise was with the oil Litsea as I was having problems with clarity and self-doubt. I highly recommend a scan as by using the oils at home you will feel the differences, and if you don't have that oil. Anne is more than happy to give you a small roller of the oil so you can use it until your next scan of which I highly advise. The scans, in my opinion, are worth it as the oils used are very soothing and assist with bringing you into balance.

I have experienced the iTovi scan from Anne twice; Once for myself and the other time for my newly adopted, high anxiety dog. The accuracy for both of us was right on! In my case, it took just a few minutes and the results really showed an understanding of what my mind and body were going through. For example, I was on some medicine and the results were completely accurate in reading what side effects I was experiencing. This sort of specificity was very impressive to me. The oils and supplements the scan suggested for me were accurate as well, especially after some explanations from Anne. She explained the results beautifully….almost like telling a story, but a story based on evidence! In just a few minutes, a scan can tell you so much. I plan to get both my children and my husband scanned soon as well. It was an easy and comfortable experience and what I took away from it was very valuable and worthwhile